Urgent appeal for donations: Flood disaster in The Gambia
The effects of the climate crisis have been hitting The Gambia with full force for years. This summer, the heaviest rain in decades led to massive flooding of in the Banjul/Serrekunda region.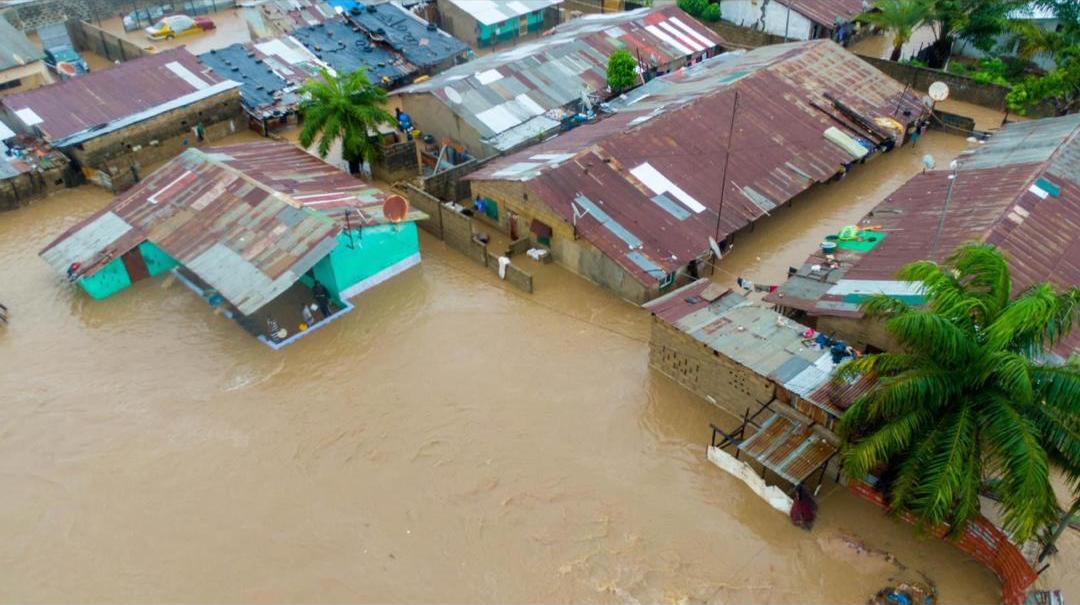 The suffering of the affected people is very great. So far, "only" a few children have died, but the disastrous health care situation gives reason to fear the worst. The water is dirty and full of rubbish and stood metres high in many houses.
20,000 people have lost their few belongings, are homeless and face nothing.
And the rain continues!
Please help us with a donation to alleviate the suffering of the victims and support the reconstruction through our project.
The Neem Tree Yard e.V.
IBAN: DE95 1001 0010 0994 7921 39
BIC: PBNKDEFF
Or simply donate via Paypal.
What happens with the money
We want to donate some of the money directly to flood victims, but we also want to develop a long-term and sustainable solution to support reconstruction.
We are currently working on creating a handbook to enable people to use the construction method with PET bottles themselves. This manual will also show how to protect their building from the weather in the future. Since the alphabetisation rate in The Gambia is only 50 percent, we want to work with diagrams or something similar.
At the same time, we would like to complete our first building project in order to develop a business model from it for the local people and encourage them to build climate-friendly houses that protect against heat and rain and at the same time clean up the environment and save resources.
Every donation helps and reaches people who urgently need our support.